Genius Mom Idea: Rainy Day At IKEA
A few weeks ago it was rainy, gloomy and cold outside. I was getting ready to take Leo to the mall so he could run around and I could get out of the house for a few hours. Then I got a text from my friend and neighbor asking what I was up to. I told her my plan and she said, "come to IKEA with us. I love taking my boys there when the weather is bad!"
I personally love walking around furniture stores so I was totally in and off we went to our local IKEA.
We arrived and met up in the cafeteria for some lunch before walking around. I went for a table in the middle of the room, but my friend led us over tot he windows. "Let's sit here," she said, "they can look out the windows and watch the planes take off and land while we eat." Boy was she right! The boys were so engrossed throughout lunch watching the plans, cars on the highway and trains go by that we were able to eat and have a catch-up for a good hour. That's unheard of for a Mom get-together!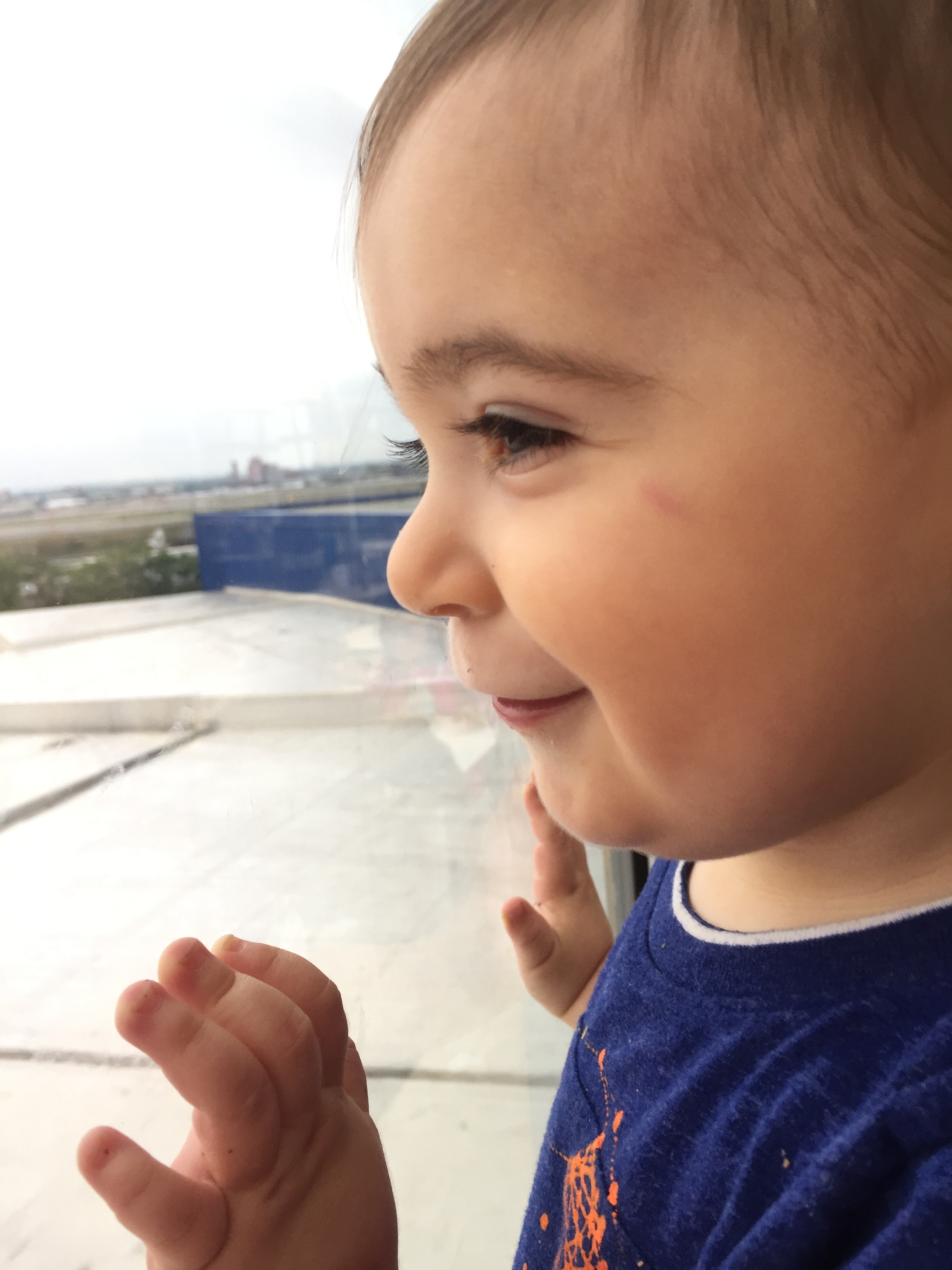 After lunch we went to the kids furniture section. All the toys are out on display for kids to touch and play with. Our boys went nuts with excitement playing with the toy kitchens, tents, chairs, trains. When they got tired of those we went to the kids display rooms and they had fun climbing on the beds and exploring. When they got tired of that we went to they toy section and they played with the stuffed animals for another 30 minutes.
After 3 hours of fun time out little guys were ready for some serious naps. And we were ready to hit the road.
On the way out I noticed that IKEA has a drop off area for kids. Just like a day care in the gym your little one can go play for 2 hours while you do some shopping. We took a look inside and it was a kids dream daycare center! The supervisor even told us parents could come in and stay with their kids while they play if they didn't feel comfortable leaving them.
When we left it was still raining but the boys were tuckered out. I hit the drive thru Dunkin' Donuts on the way home while Leo happily snoozed away. I can't wait for it to snow so we can go again!
HAVE FUN!